Category
Contact Us

Hot line:86-0755-83952193
Mob:+8613632905958
Email:jw@pcjoinwin.com
Skype:joinwin1
Add:Room 906, 9/F Bantian Group commerical center, No. 20. LiShipai. Bantian Street, Longgang district, Shenzhen. China.
Our Products

Your position:Home > Our Products > PC ddr3 ram >

best price ddr3 8gb 1600mhz ra.....
best price ddr3 8gb 1600mhz ram pc3-12800
Memory speed:1600mhz pc3-12800
Support model:DDR3 2GB/4GB/8GB/16GB RAM
Unit Chip capacity:512*8
Dimm:240pin
Voltage:1.5V
Chip: ETT Original chips
Function:  Non ECC Memory
Compatibility: Full compatible
Brand: Support OEM ODM Clients logo
Packing:Retail or bulk packing
Warranty:10 years
Delivery time:1-3 workingdays
Guarantee: Tested before delivery
Service:Professional team provide good pre-sale and after-sale service
best price ddr3 8gb 1600mhz ram pc3-12800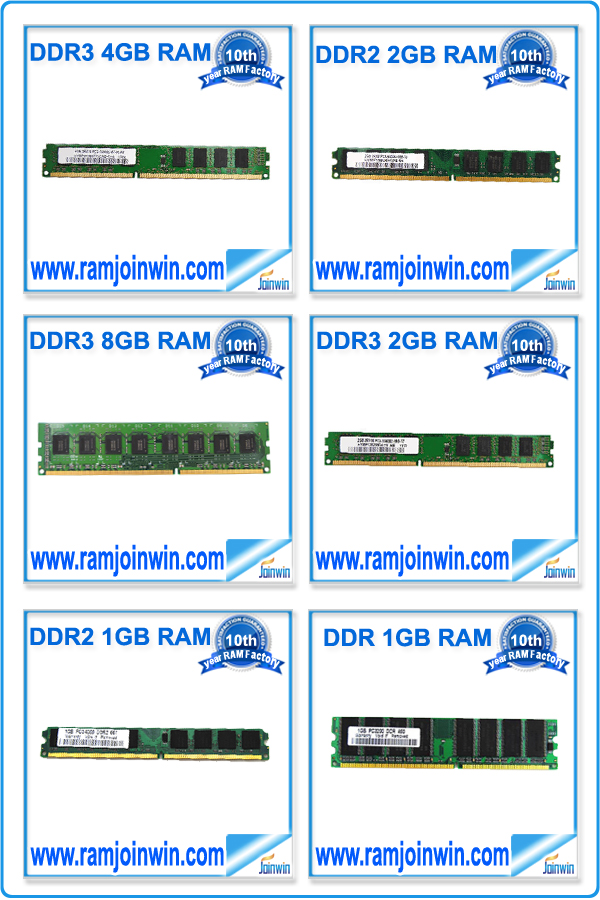 | | |
| --- | --- |
| Type: | DDR3 SDRAM |
| Memory Model: | DDR3 8GB |
| Memory Speed: | 1066 mhz 1333mhz 1600mhz |
| Unit Chip capacity: | 512*8 |
| Memory Socket: | long DIMM |
| Memory CAS Latency: | CL11 |
| Dimm: | 240-pin |
| Voltage: | 1.5V |
| Function: | Non ECC Memory |
| Chip: | ETT Original chips |
| Compatibility: | work with all motherboards for desktop |
| RAM Brand: | All brands and support OEM ODM Clients logo |
| Warranty: | Lifetime |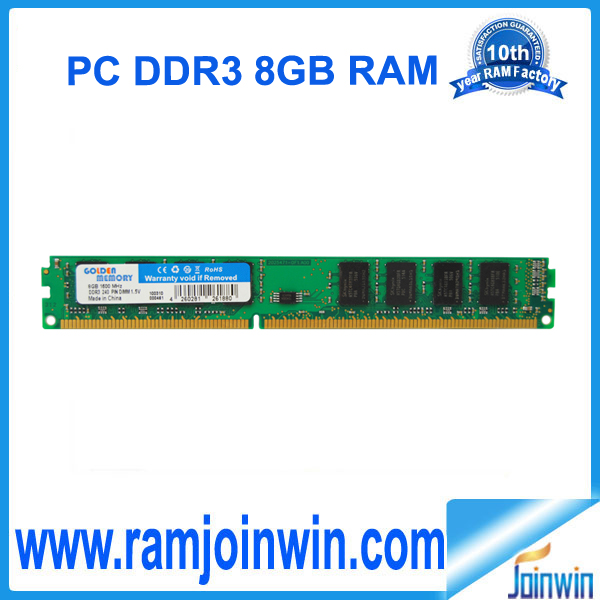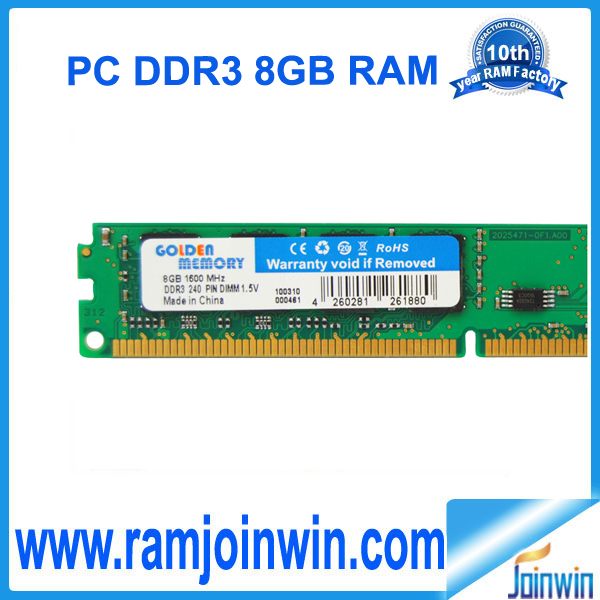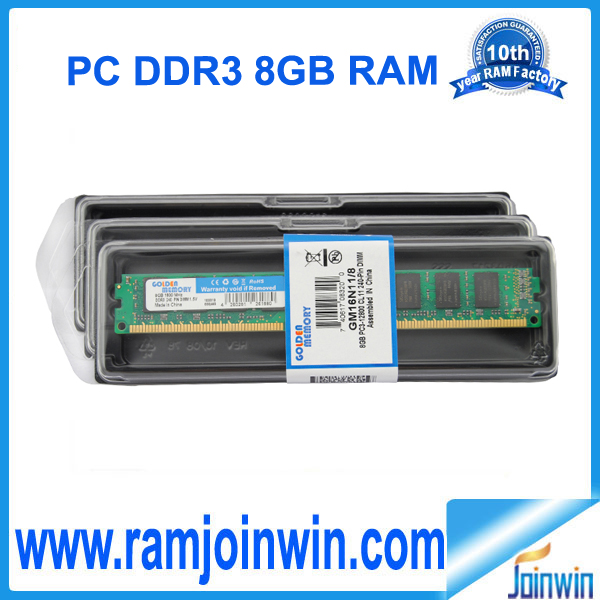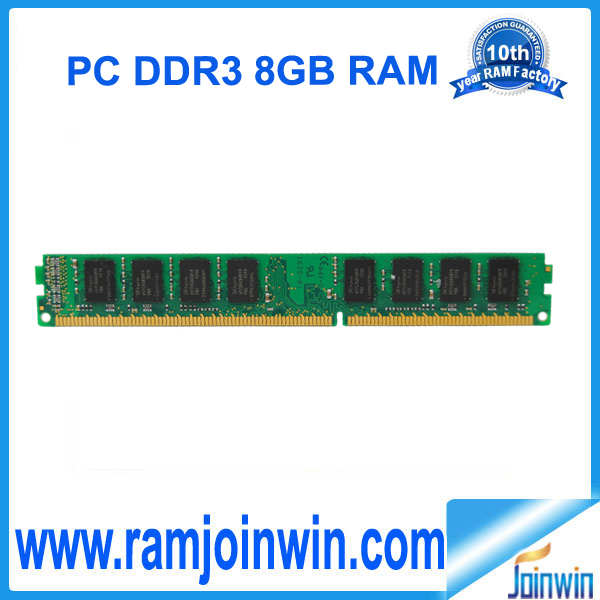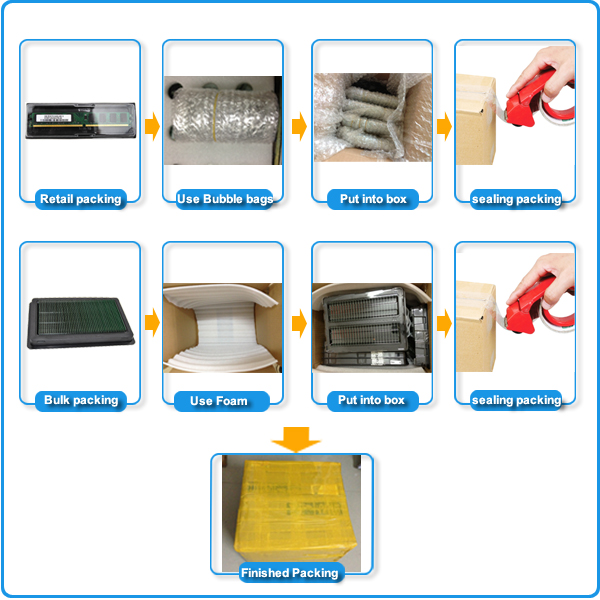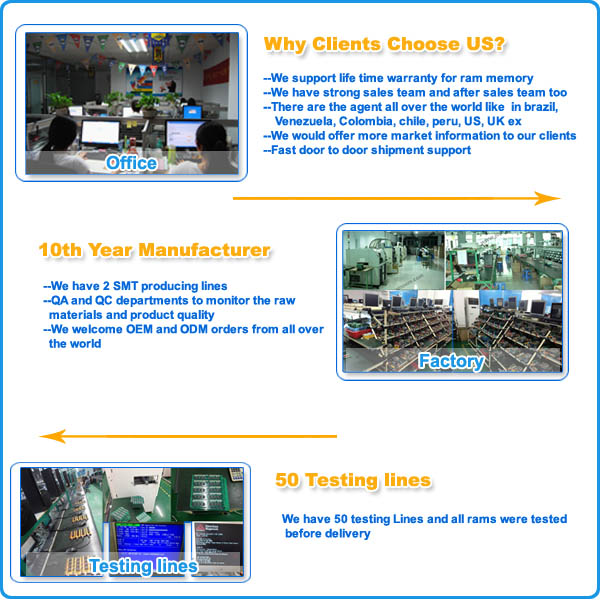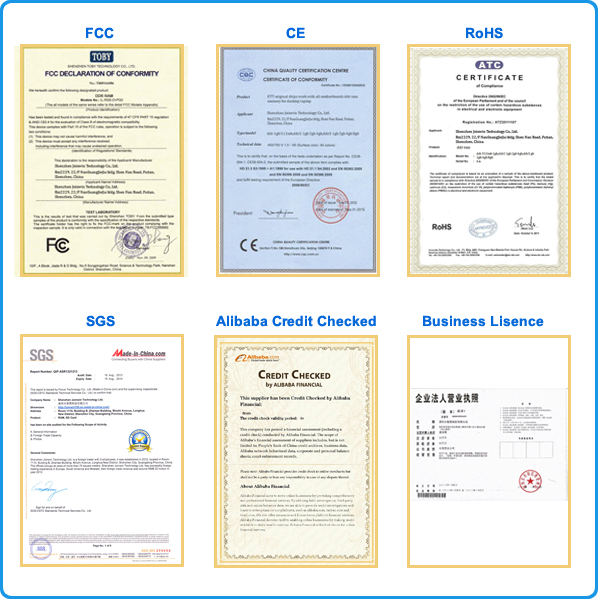 1.We offer life time warranty for memory ram.
2.About the RMA,plz send by EMS within 3KG in one package.Bulk packing is ok.
3.If buyers send by DHL,buyers will undertake the cost of customs.
4.DHL will resend the goods back to buyers if can't be clearance.
5.Buyers pay the shipping cost from buyers to us,but the RMA will free shipping Following with the next order.




Tel:86-755-8395-2193
Mobile:86-13632905958
Email:sales@joinwinoem.com
MSN:sales@joinwinoem.com
Yahoo:joinwinsale
Skype:joinwin1