Category
Contact Us

Hot line:86-0755-83952193
Mob:+8613632905958
Email:jw@pcjoinwin.com
Skype:joinwin1
Add:Room 906, 9/F Bantian Group commerical center, No. 20. LiShipai. Bantian Street, Longgang district, Shenzhen. China.
Our Products

Your position:Home > Our Products > SSD >

high performance sata3 ssd 2.5.....
high performance sata3 ssd 2.5inch 480gb solid state drives
SATA3 SSD 480 GB
MLC SM2246EN 2.5 INCH
Solid State Drive SATAIII
FCC CE RoHS TUV
NCQ, Trim, SMART Support
Dynamic power management
Supports BCH ECC 12/14/40 bits in 1024 bytes
3 years warranty
tested before delivery
good service
high quality ,high performance
retail packing or box packing
Support T/T, Western Union ,MoneyGram,paypal payment
Support DHL, EMS, Fedex fast delivery
high performance sata3 ssd 2.5inch 480gb solid state drives
Control chip

SM2246EN

Interface

SATAIII

Capacity

Cache

128MB

Flash type

MLC NAND Flash

Sequential Read

528MB/s

Sequential Write

406MB/s

4KB Random Read IOPS

70000

4KB Random Write IOPS

3000

Response Time

0.2ms

Power Supply

5V+5%

Standby

0.3W

Maximum Ripple

70 mV(peak to peak)

4KB Random Write

2.5W

Write endurance:

8 years @ 100G write/day(32G)

Read endurance:

unlimited

MTBF:

>2,000,000 hours

Data retention:

>20years @ 25°C

Data destroy support

no

Sudden power-off recovery support

yes

NCQ support

yes

Trim support

yes

Dynamic power management support

yes

SMART support

yes

ECC:

Supports BCH ECC 12/14/40 bits in 1024 bytes

Static and dynamic wear-leveling

yes

Bad block management algorithm

yes

Storage temperature:

-55~95 °C

Operation temperature:

-0~55°C

Vibration

15G (10 to 2000Hz)

Certification

CE,ROHS,FCC,TUV

Testing platform

CPU:

Intel® Core(TM) i5-2400 CPU @ 3.10GHz

Chipset:

Intel® Z68 Express Chipset

Memory:

KHX1600C9D3C1K2/4GX

OS:

Microsoft Windows 7 Professional 64-bit

AHCI Driver:

AHCI Mode

Testing software

Crystal Disk Mark 3.0

HD Tune Pro 3.5

ATTO Disk Benchmark

Iometer2008 AS_SSD Benchmark

Physical Size

100*70*9.5 mm

Weight

80g

warranty

3 years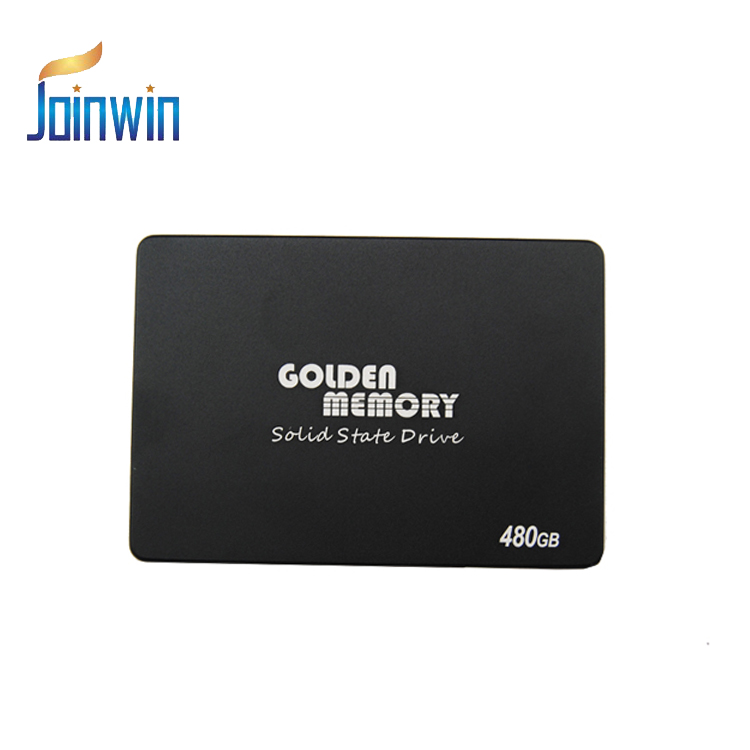 Shipment:
1.All of our items are Checked and Shipped from Hong Kong.Most Orders shipping within 1-3Days After payment received(expect Holiday).
2.Items shipped from Hong Kong by DHL/EMS and others shipping ways.Delivery takes about 2-3 working days as usual.Due to variation of
service in different areas,some areas may takes a Little longer time.
3.We shipping to your left address only.Make sure that your address is correct before delivery.
4.We will not be responsible for items lost or damaged in transit .Our price is EXW-Fctory price.But we can take out according to the requirement of Customers.But customers undertake the charge.The cost is 20 US Dollar in general.
5.The goods will delivery by door to door in general.But we can't control the customs of your Country.We will not be responsible for any import duties,taxes and charges cause by customs.If you have special attention,plz leave message to us.
Warranty:
1.Our DDR RAM offer life time warranty.motherboard offer 1 year warraty.We will test the goodsok before sending.If the item have problem of quality,notify within 1-3working days.
2.All items must be returned in their original condition in order to qualify for refound or exchange of goods.
3.The buyers responsible for the shipping cost from buyer to us.But the returned goods will be free shipping with the next order.
Payment:
100% TT or 30% as deposit 70% balance paid before shipment WU
JOINWIN Industrial Development Limited, founded in 2004 in Hong Kong. We began by supplying memory for PC and laptop. Later in 2010 we built subsidiary Shenzhen JOINWIN Technology Ltd in Shenzhen, which integrates R&D, production and selling. As a leading global manufactuer of memory and Solid-State-Drive (SSD).
1.Q: What is the difference between SSD and HDD?
A: Both are storage devices. but SSD with better effectiveness , especially its random access speed significantly ahead of HD. But with higher price, so more suitable for operating system installation on the practical application. The HDD with lower price and slower speed. usually been used as storage for data backup.
2.Q: When i restart my computer. I realized that the SSD storage become largger or smaller sometimes. is it any problem with the SSD?
A: When the operating system boots, there will be job data be written in the flash disk, so there will be different larger or smaller storge condition due to the differenent condition of the flash disk. So you will find the remaining capacity be slightly larger or smaller, this is normal circumstances.
3.Q: How to use the SSD properly to well protect it?
A: Currently, the SSD average erasure feature and built-in error correction mechanism can increase the SSD lifespan. But in general, SSD lifespan depends on the how it is been used and the work environment, if mass and long time large numbers data been written or been used under high-temperature environment . which would likely to reduce the SSD lifespan.
4.Q: How to divide SSD?
A: In Windows XP, for example, you can divide SSD through the Control Panel / System management Tools / Computer Management / Disk Management, select the installed SSD, and press the right mouse button, press add new disk to complete.
5.Q: When open the file. the file name or content becomes garbled, Why this happen?
A: It is the contact problem usually, you can re-plug and make sure SSD interfaces and computer interface contact effectively .
6.Q: What are the determinants of the SSD? seed?
A: The overall performance of SSD are decided by the hard drive interface (SATA, IDE, PCI-E, etc.), the controlling IC (program), loss of efficiency (firmware), balancing algorithm, the original Flash bandwidth and the circuit design and manufacturing processes of the PCB board.
7.Q: What does the 2 Channels 4 Channels 8 Channels 10 Channels mean?
A:It means the qty of chips of read and write data at same time. 2 channels means 2 chips do reading and writing.10-channels means 10 chips in reading and writing at the same time, depending on the management capabilities of the controlling IC. The control IC chip of INTEL 10-channel can manage 10 chips read and write data simultaneously , which can greatly enhance the speed of reading and writing data to increase work efficiency . This is not a strict interpretation, just to assist those who do not understand the SSD works to understand the concept of the channel.
8.Q: Will the SSD performance degradate after a period of time ?
A: In the earlier time. SSD donnot have TRIM function. its performance will degrade after using for some time, the garbage-collected function in TRIM can sort out the affective data and delete the useless data to get more space. this is good for data reading to ensure SSD in relatively good condition. you can try to use HDD Erase to restore the original performance. but we would suggest you not use too often as it will have some degree defect on the flash chips.
9.Q: For the IDE SSD. When open the file. it is a little slow? why this happens? How to solve it?
A: It is compatibility issues mostly, you can try to use the new version software to open the file.it can often solve the problem.
10.Q: The SSD indicator is flashing always, constantly read the disk, is it a performance failure?
A:You can judge by two steps:
1, This phenomena occurs before entering the system: please check if the motherboard and SSD are fully contacted. or to test one more time with another SATA data cable
2, This phenomena occurs after entering the system, check if any software in the operating system is reading and writting the SSD. Like antivirus software, system restore, virus, Trojan horse, and so on. after that turn off background procedures to test again.
Competitive price 2.5inch MLC